Mom's Best Friend places wonderful senior caregivers in Dallas / Fort Worth in-home care jobs. We are looking for people that have a heart for enhancing the lives of seniors.
Dallas / Fort Worth Senior Care Jobs
Mom's Best Friend places wonderful senior caregivers in Dallas / Fort Worth in-home care jobs. We are looking for people that have a heart for enhancing the lives of seniors. The responsibilities for our senior care jobs are not one-size-fits-all, because we customize each position to the specific needs of the clients. This requires a truly giving, selfless caregiver who desires an in-home care career. In order to work with Mom's Best Friend Senior Care, all applicants are required to go through our screening and hiring process and meet the minimum qualifications.
As an award-winning, certified agency, we take all our clients' needs very seriously. Any Mom's Best Friend Senior Care Staff should have an attention to detail and a particular drive to enliven and enhance the lives of Seniors in Dallas and Fort Worth. For more information on our hiring process, please get in touch with us today!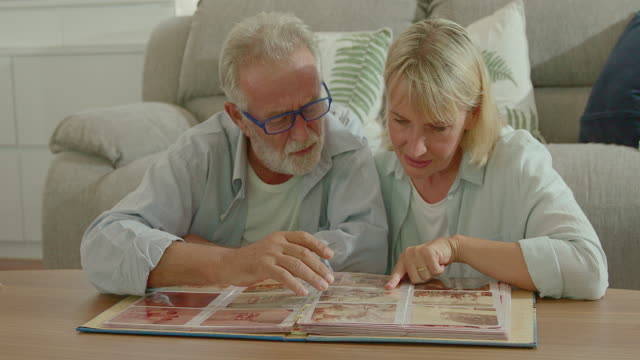 Why Work with Seniors Through Mom's Best Friend?
You are a caring, compassionate caregiver, and we appreciate your skills and talents. Mom's Best Friend Dallas and Fort Worth senior care jobs will exceed your expectations:
Personal matching:

 

We match your excellent communication skills and giving nature with the right client and job specifications. We want your career to be extremely fulfilling, and we will always look out for your needs when matching you with the appropriate senior.
We value you:

 

At MBF Senior Care, we believe the caregiver is as important as the client. After all, without incredible caregivers, we will not be able to provide our clients with the level of services they demand. Thus, we are dedicated to serving our caregivers' needs.
We respect you:

 

We believe caregivers are a gifted, professional class of people committed to doing work that is desperately needed. Your abilities and your commitment are invaluable.
Wonderful clients:

 

We get to know each of our clients, and they appreciate the service you provide. We visit the home first, and will prepare you prior to assigning you in a position. We won't send you into any situation that will be unfamiliar or uncomfortable.
Competitive compensation:

 

We are on the high end of the compensation scale for Dallas in-home care jobs because we want the best of the best. We only hire exceptional caregivers, in order to maintain the reputation of Mom's Best Friend Senior Care and our caregivers.
Senior Caregiver Job Description & Minimum Qualifications
Mom's Best Friend carries a Personal Assistance Services license, which allows our caregivers to provide non-medical in home care (personal assistance services). All Dallas / Fort Worth senior care jobs will cover all assistance with activities of daily living, in addition to going above and beyond for a more luxurious customer service experience. In order to equip all of our caregivers, we provide extensive training so that you might be able to serve in any number of capacities, including:
Companionship:

 

Caregivers help with reading, gardening, playing games, hobbies, exercising, attending appointments, and can perform any combination of tasks listed below.
Transportation and Errands:

 

Caregivers will provide a professional, safe and easy way to do shopping, errands and doctor's appointments. Our clients are often active in church, they attend movies, they go out to eat, or play cards with their friends. You will provide assistance and help keep the activity level appropriate. MBF Senior Care providers must be licensed in the State of Texas, and must keep their personal automobile regularly inspected and in good driving condition. Caregivers may also drive the client's auto upon request.
Assistance with Daily Activities of Living

 

(including Mobility, Bathing and Restroom Assistance): Our senior caregivers are there to assist with any of the most basic needs of daily living based on individualized service plans for each client. Along the way, we will consult with the client and family on how to best deal with any additional limitations as they develop.
Light Housekeeping and Pet Care:

 

Caregivers should take the initiative in the home to transform the living spaces of our clients on an active, consistent basis. Additionally, many seniors rely heavily on their pets' presence for companionship and emotional support. And, yet, as people get older, it becomes increasingly difficult to take care of pets. Some Mom's Best Friend pet-loving caregivers may care and feed pets if requested.
Meal Preparation and Clean-up:

 

Caregivers are often asked to perform basic meal preparation. The Mom's Best Friend training will provide basic instructions on appetizing menus for our clients. All dietary issues must be managed in accordance with any restrictions or special needs.
Medication Reminders:

 

Many seniors are on important medications and they need to be reminded to take them on a daily basis. MBF caregivers ensure that seniors are staying on track with their medications.
Administrative Assistance:

 

Caregivers may be asked to provide personal administrative assistance as well. This may include sorting mail, calendar management, scheduling vendors or appointments, and helping with records management. They may also assist with technology such as the computer or the telephone.
Minimum Qualifications
Minimum requirements for all in-home care jobs in Dallas / Fort Worth include:
Must have a passion for caring for senior adults and be willing to provide superior service at all times.
Must be at least 20 years of age.
Must have a high school diploma or GED equivalent.
Must have reliable means of transportation.
Must have access to a computer for training purposes (public library is acceptable).
Must have senior care experience, and be willing to assist with Activities of Daily Living, such as: bathing, dressing, grooming, feeding, toileting, cleaning, laundry, meal preparation, transfer/ambulation, escort, routine hair/skin care, exercise, shopping and assistance with self-administered medication.
Must be interested in engaging clients through special activities that fall within their interests and hobbies.
Screening & Hiring Process
Our screening process for senior care jobs is fairly extensive because we are looking to narrow them down to only experienced caregivers who are passionate about serving. At all steps along the way, we are looking for caregivers to be patient, caring, positive, reliable, and professional. Our process can seem a little bit lengthy, but our families count on us to be thorough as we look for exceptional caregivers.
Complete online application
Screening interview
Collect documentation (education, licensure, citizenship status, etc.)
Reference checks
Misconduct Registry and criminal background checks
Complete online industry training and our in-office proprietary training program: The Luxury of a Lifetime.
You are placed in a wonderful in-home care jobs!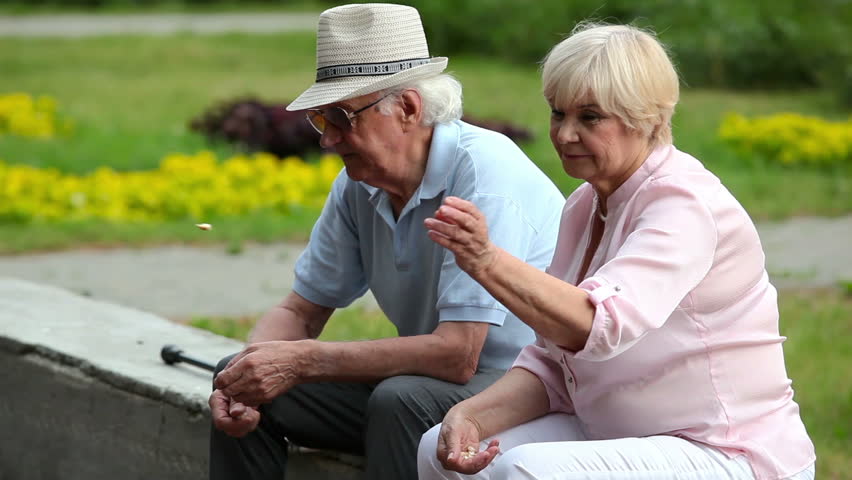 Dallas / Fort Worth Senior Care Resources
Whether you are a Mom's Best Friend provider, searching for elderly care jobs, or are taking care of a senior parent or loved one, we want to provide you with a number of resources in your ever-evolving role. Please don't hesitate to contact us if you need recommendations for senior needs such as home health care, medical supply, geriatric care managers, and more.
Industry Resources
Ideas / Activities
Many Dallas / Fort Worth senior home caregivers approach their position as an elderly care jobs, simply helping with basic daily activities. At Mom's Best Friend, however, our caregivers go the extra mile to make senior living fun and fulfilling! Here are some fun ideas for your next assignment and beyond! Here are some of our favorite activities to do with seniors:
Gardening:

 

This can range from planting/watering/weeding outside in the garden, to simply planting herb seeds in a window sill pot and watching them grow!
Games:

 

This can range from board games, to dominoes, to playing cards. If your dependent loves watching football, tennis, golf, etc., think about fun finger foods or attire (visor / tennis shirt / handkerchiefs/bandanas can be used for penalty flags) to enhance the experience!
Exercising:

 

There are exercises for every sort of mobility – from walking, to throwing a ball, to chair or wheelchair exercises.
Crafts and Activities:

 

You can make holidays special when you decorate, make festive snacks or crafts (these are fun for adults as well as children!), or dress up! Don't forget the less-recognized holidays like Mardi Gras, MLK Day, Cinco de Mayo, etc. for even more fun reasons to celebrate! You can also do non-themed activities such as making/sending cards to friends, kids, or grandkids; or building a bird house and doing some bird-watching.
Reading:

 

You can read their favorites aloud (newspapers, mysteries, non-fiction), or read independently and discuss books to make your own "book club"!
Food:

 

Do you have a flare for cooking? Is baking your passion? If so, incorporate it into your day! Wow your dependent with a deliscious treat or a themed snack!
Music:

 

You can listen to their favorites, or if you have your own talents, they would certainly enjoy for you to play guitar, piano, etc. Or you can even use that other instrument we all have…your voice!
Movies:

 

Take a typical movie and make it a special movie night/day by popping popcorn, creating snacks related to the movie theme, and fixing hot chocolate with marshmallows!
Our families really notice when the Mom's Best Friend senior home caregivers go out of their way to make things special, and our caregivers have more fun!
Current Dallas / Fort Worth Caregiver Jobs
Dallas / Fort Worth senior care positions are for candidates with a warm, caring personality, and a proactive approach. Families expect Dallas / Fort Worth senior care candidates to be matched for their needs and expectations.
Below is a list of Dallas / Fort Worth area senior care positions. We keep this list of senior care positions updated on a regular basis. We are your source for the best senior care jobs in Dallas / Fort Worth.
No Results Found
The page you requested could not be found. Try refining your search, or use the navigation above to locate the post.